IF you left me your address in years prior I will use that address so if it's changed, let me know. If you DO NOT want one, let me know that too!
AND IF YOU ARE NOT CELEBRATING CHRISTMAS: I will send you an appropriate holiday-of-your-choice card. OR I will send you a random card just to say hello and that I'm thinking of you if you have no holiday at this time.
Thinking on that...if you don't celebrate December holidays but have a big holiday at another time for which you'd like a card, let me know what and when!
As I'm waiting for an oil change I am not going to post any fic with this. Instead, have some holiday music fresh from Korea (S.M. Entertainment in particular).
(I love you, Luna~~!)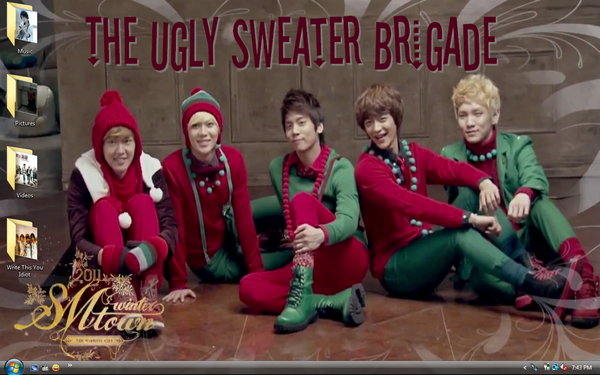 Wow, I'm super late in getting in on this! BUT! If you want me to send you a card, drop your address into the (screened!) comments. Eventually a card from me will turn up in your mailbox...exciting, right?
Current Mood:

bouncy